TECHNICAL OFFICE
INTRODUCTION
The Technical Office supports research by:
Designing equipment for specific research applications.
Acquiring research infrastructure.
Designing bespoke tools not available in the market.
Searching for suppliers of equipment, materials and research infrastructure.
Taking part in contracts with companies and applied projects of the Institute.
APPLICATIONS
Examples of systems designed in Technical Office: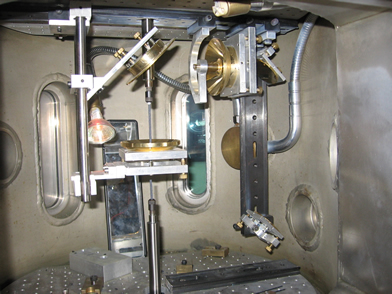 Laminator and wire drawing machine for superconductors.
Laser beam optical systems.
Polyethylene wear system.
Chambers for LFZ.
Portable laser-based system for cleaning in the heritage sector.
Isostatic Press.
Magnetic refrigeration prototype.
Laser Furnace.
INTERESTED SECTOR

The technical areas are:
Furnace.
Vacuum Chambers.
Laser.
Infrastructure.
Technical and commercial relations.